Mass Ticket System
Portlaoise Parish have introduced a new online booking process for attending mass. Tickets are free. Here is a explanatory video to guide you through the whole process:
In order to comply with government regulations and prevent the spread of COVID-19, tickets are zone based. We have six different zones each having a number and a colour. Please note The Heath and Ratheniska do not require tickets.
Zone 1 Blue and Zone 2 Orange each have a capacity of 22 people.
Zone 3 Yellow and Zone 4 Purple have a capacity of 32 people.
Zone 5 Green and Zone 6 Red have a capacity of 42 people.
The map below shows where each zone is located.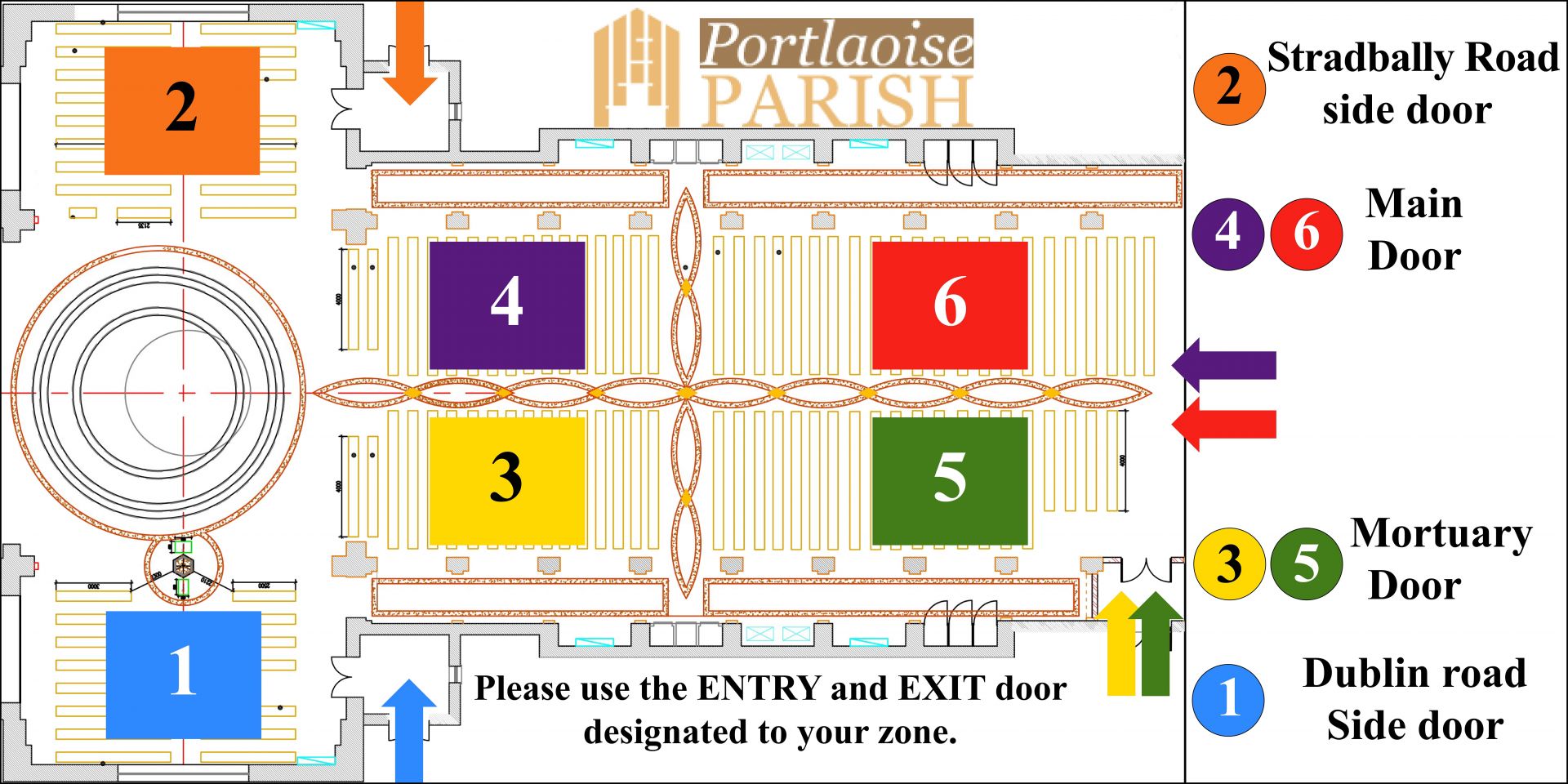 Zone 1 Blue will use the Dublin Road side door.
Zone 2 Orange will use the Stradbally Road side door.
Zone 3 Yellow and Zone 5 Green will use the Mortuary door.
Zone 4 Purple and Zone 6 Red will use the Main Entrance.