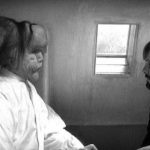 In his recent Easter message, Pope Francis, reminds us "God loves us as we are, in our own unique way, our Creator, delights in what has been created". A worrying trend in contemporary society is the growth of polarization. Polarization of opinion and attitude creates friction and tension, which often fails to embrace the grey zone, where most of us live. It can alienate, discriminate and make others feel alone. The following testimony is very relevant in how we are challenged to share kindness and compassion.
The movie The Elephant Man tells the true story of John Merrick. Merrick was born in the slums of England in 1862, and almost from birth experienced massive rejection due to his grotesque appearance. He suffered abnormalities that resulted in a large and severely misshapen head, loose, rough skin, and twisted arms and legs. His mother loved him dearly, but died when he was ten. His new step-mother didn't take to him, and at twelve, he was expected to work to contribute to the family finances. After two years working in a cigar shop he was dismissed    because his deformities meant he could not keep up the required pace. His father found him a job, of all things, as a door-to-door salesman. This only accentuated Merrick's self-loathing. When people opened their doors and saw him people would literally scream and slam the door in his face. Those who knew who he was refused to answer their doors.
After this "failure" Merrick's father began beating him. Merrick wound up on the street and was rescued by a kindly uncle, the only person who would help him out. Not wishing to further burden his uncle Merrick left to live in a squalid workhouse for drunks, cripples and the mentally ill. His life there was so miserable that he offered himself to a carnival owner as a sideshow act. Merrick was a hit. People would pay money to line up and observe him like some animal in a zoo. But the carnival finally provided him with security and a place he belonged. It was while the sideshow was in London that Merrick met Dr. Frederick Treves. Disgusted by Merrick's treatment Treves wanted to help. He gave Merrick his card, but lost track of him. The police started clamping down on the sideshows, so Merrick was sent to Belgium to work in a sideshow there. But when Belgian police also clamped down Merrick was forced to make his way back to England. As he limped down          Liverpool Street station, foul smelling and misshapen, a crowd gathered simply to watch him.
The police took him aside to sort things out, but Merrick's speech was so slurred by his deformities that they couldn't understand him. It was at this point Merrick showed them Dr Treves' card. The police sent someone to get him, and Treves rushed back. He took Merrick back to London hospital and began a newspaper appeal for funds to help Merrick. The response was very warm, and soon sufficient that Merrick was able to have his own house on the hospital grounds with permission to live there permanently and Treves' care marked a real turning point for Merrick. At first Merrick would act like a frightened child and hide when anyone came into his room, but over time he began to engage some in conversation.
Dr Treves discovered that Merrick was in fact highly intelligent and sought to nurture his growth. Yet Merrick's greatest hurdle was still to fall. All his life Merrick had known only fear and rejection from women. They had literally run from him. So Dr. Treves asked an attractive widow he knew if she could come into Merrick's room, smile at him and shake his hand. When she did Merrick broke down into a ball of tears, later telling Treves that she was the first woman in his life apart from his mother to have showed him kindness.
That was a breakthrough moment for Merrick. In the coming years more and more people, women included, would meet him and show him kindness. He began meeting Countesses and Duchesses. He even had many visits and letters from the Princess of Wales, forming a friendship with her. Throughout this time Dr. Treves reports Merrick changed dramatically. He began to develop some self-confidence, to spend time traveling in the country, to discuss poetry with another new friend, Sir Walter Steel. Merrick died in April 1890. His deformities had never allowed him to sleep lying down as most people do. He had to sleep in a sitting position, his head resting on his knees. He apparently tried one night to sleep lying down, to be more "normal", and sadly dislocated his neck and died. Merrick's story shows us the power of love and acceptance. Rejected all his life, treated as a "thing", it was the loving welcome of others that liberated him to become all he could be. His life was made tragic not by his deformities but by the response people made to them. We all respond best to love and encouragement. We may not be marked by the physical crosses that Merrick lived with, but may well disguise our inner wounds and fragile vulnerability. Empathy and kindness bring friendship and love, important values in a wounded world.
O God, my Strength, show me how to be a person who accepts others for the way they are without demanding complete change. Show me that stereotyping someone is wrong and provide me with opportunities to overcome this problem in my thinking. Allow me to see others with Your eyes, for I know we are to love our neighbour as we love ourselves. Encourage me to accept new personalities and friendships. Show me how being different can be better, and how it can allow me to have a welcoming heart.