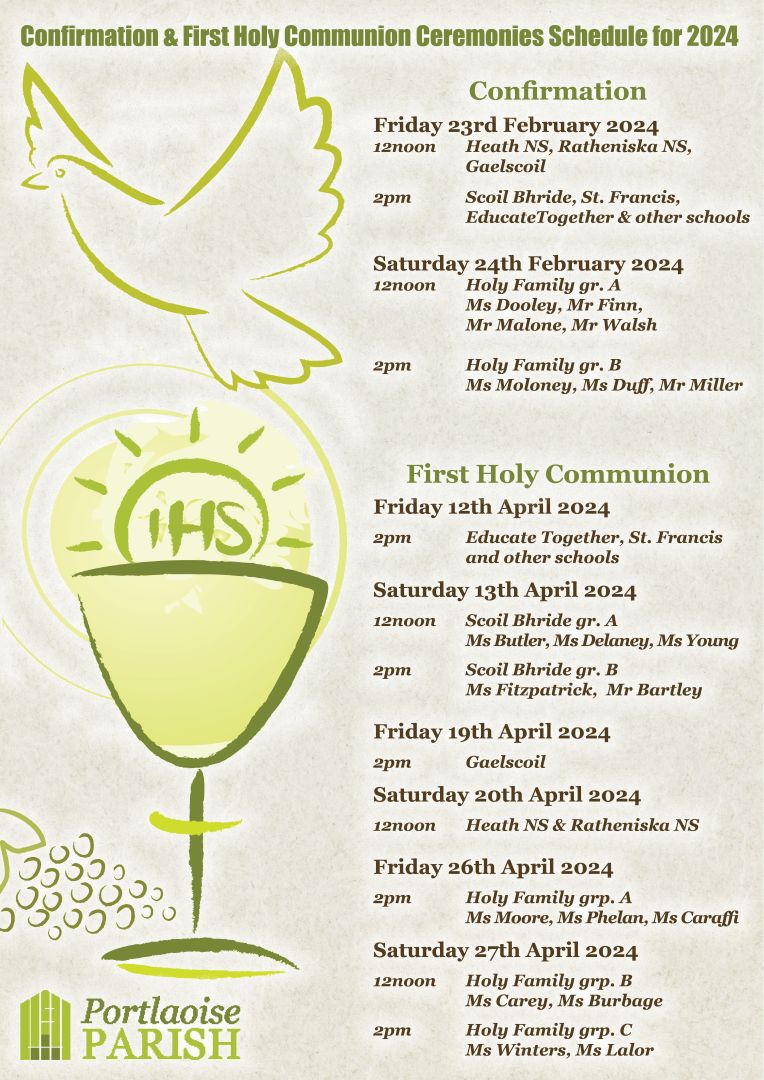 Dates for First Holy Communion and Confirmation 2024
Celebrating the sacraments is at the core of our parish life. Our big moments in life are marked in a solemn way from womb to tomb. On this page we will provide all the details for the celebration of the sacraments and there is a link to more information on each sacrament.
First Holy Communion
An important year in the life of your child, for their class, their teachers, and also for you the parents/guardians.
First Penance
Penance is a sign of sorrow and a commitment to try to make amends.
Confirmation
Confirmation celebrates the coming of the Holy Spirit.
Marriage
In this diocese, church weddings can take place on any day other than Sundays and major feast days.
Holy Orders
Our diocese has a director of vocations and we'd be delighted to make an introduction for any interested candidates.
Anointing of the sick
The priests of the parish attend to our sick in hospitals and at home.