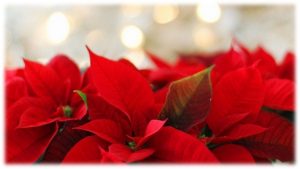 We are about to celebrate Christmas once again. I'm sure for the vast majority, this Christmas, will be greatly enhanced as we live in a post pandemic world. It's hard to believe that just two years ago, Christmas began a national lockdown that lasted  for months, where many people were deeply traumatised by loss, illness and isolation. I sincerely pray that during the coming days and weeks you and your families will surround one another with love, friendship and kindness. I think especially of those in our society, where there is no room for them in the Inn. 2022, has been a horrendous year for the people of Ukraine, in the cold bleak darkness of this winter, I pray that the spirit of resilience and courage will bless all whose lives have been shattered because of this terrible conflict. I am also greatly inspired by so many communities right across our island who have made Ukrainian refugees welcome, and included at this difficult time. This is the true spirit of Christianity and defines what's best in our humanity. Céad Míle Fáilte.
A charming story is told of Poinsettia, a poor Mexican girl, who had no gift to present to the baby Jesus in his crib, as was customary on Christmas Eve. As Poinsettia walked slowly to the chapel with her friends and family her heart was full of sadness rather than joy. An angel appeared to the little girl and spoke to her. "I am sure that even the most humble gift, if given in love, will be acceptable in his eyes". Not knowing what to do, the little girl knelt at the roadside and gathered a handful of common weeds, fashioning them into a small bouquet. Looking at these insignificant weeds, she felt more saddened and embarrassed than ever by the humbleness of her offering. Poinsettia fought back a tear as she entered the small village chapel. As she approached the crib she remembered the angel's words. She felt her spirit lift as she knelt to lay the bouquet at the feet of the nativity scene. Suddenly, the bouquet of weeds burst into blooms of brilliant crimson red, all who saw them were certain that they had seen a miracle right before their eyes. From that day on, the bright red flowers were known as the Flores de Buena, Flower of the Holy Night. Known by all of us for its Christmas colour, called the Poinsettia.
This is a powerful story of Christian hope in a time of darkness and uncertainty. So many in our community carry the burden of uncertainty and anxiety at this time. The good news story that we are about to celebrate is that we are not alone. Each one of us are willed into life so that we can celebrate the powerful gift of every moment.
Christmas is a time to ponder and give thanks for the gifts that we all have been blessed with. The bright promise of Christ's presence assures us to be  confident that we are not alone, God is very near. And yet even where one can be overwhelmed and indeed choked by the overgrowing destructive weeds regarding so many structures in our society, the Poinsettia offers us hope. This is a time of cleansing, a time for renewal, a time for change. Jesus born in great poverty to a family placed on the margins is our source of new life, renewal, hope and confidence. Jesus feels no doubt the immense pain and suffering that is felt in the hearts of so many good people at this time. He dwells in our hearts that may be disillusioned.
The gift of Christmas is to indulge in a bright light that is so much brighter than any darkness. There are no limitations or restrictions when it comes to the kingdom of Jesus Christ. The light of Christ this Christmas is such brighter than any winter darkness. The new life of Jesus Christ is not something that just once happened but a promise that needs to be realised in all our lives. This is the time. It is the weeds of hurt and brokenness, disillusionment and anger that we place at the foot of our Saviour this Christmas. His Presence will transform and allow us to begin again.
Christmas Prayer
"Let Your goodness, Lord, appear to us, that we, made in your image, conform ourselves to it.
In our own strength we cannot imitate Your majesty, power, and wonder, nor is it fitting for us to try.
But Your mercy reaches from the heavens through the clouds to the earth below.
You have come to us as a small child, but you have brought us the greatest of all gifts, the gift of eternal love. Caress us with Your tiny hands, embrace us with Your tiny arms and pierce our hearts with Your soft, sweet cries." — St. Bernard of Clairvaux