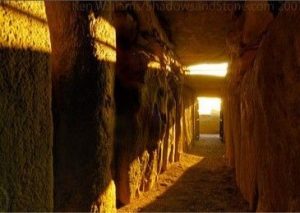 Saint Matthew, tells us that the Lord had said through the prophet that the virgin will be with child and they will call him Immanuel which means "God with us". It is this name – Immanuel – which takes on added meaning at this time of year when we celebrate the birth of Christ. This event in our common history tells us of how God Almighty came among us in humility to live as we live, to walk where we walk, to see what we see. He does so, not from a lofty throne, but with us in our sorrow and joy, in life and death.
Even under these circumstances, however, there is a sound of angels in the air, proclaiming the birth of Christ with great joy. As Christians, we glimpse in this singular event, the birth of the child Jesus in a desolate village at the margins of the Roman Empire, the fragile beginnings of our own redemption. As people of faith, we know that in the Incarnation of the Lord, God, the Creator and Sustainer of all life, draws near to us, loves us compassionately, liberates and accompanies us. As people of hope, we glimpse in the birth of Jesus, God's "yes" to life, and the birth of new possibility, new life triumphing over death and despair. The Incarnation is God's decisive "yes" to humanity and creation. In the Incarnation, God cares for us and raises us, gives up God's very self to identify with us, becomes human to make us like him by grace
2020 has been a year that we will remember. In some ways, it has been a lost year, a year without any plan or direction, a year without confidence or certainty. It has been a year when truth has been shrouded in "fake news" and conspiracy theory and when we have truly stepped into the unknown. It is not the first time this has happened. There have been many "plagues" that have affected us through history and throughout the world but this has been the first in a world which is so interconnected and interdependent.
At a personal level, families have been separated, the elderly and vulnerable have become isolated, and loved ones have died. Poverty, depression, anxiety have increased. Yet there have been moments of celebration that have dotted our landscape. We have seen the dedication of our health care workers. We have witnessed heroic efforts being made for charitable causes and we have testified to the beautiful deeds of kindness shown to one another. It is wonderful that our school communities continue to educate and do so with great hope and energy.
In the midst of the worst of times, we may have asked the question "Where is God in the midst of this crisis?" or "Why can't God come down and sort this out?" At this season of the year, we are reminded that God is in the midst of us, he has entered this broken world and he is Immanuel which means "God with us". In the child born to Mary, we see our Saviour, Jesus, and we humbly place our trust in him. In the quietness of this particular Christmas, may we know the presence of Immanuel in our lives and in our homes.
I warmly welcome the marvellous gift of science and the incredible effort that has produced vaccines to end this pandemic. There is light at the end of the tunnel, but in the meantime let's stay safe and be careful this Christmas. Yes, we have indeed a wonderful 2021 to look forward to. Hopefully we will appreciate the simple things that we all miss and took so much for granted. At all my Christmas Masses, I pray great health, peace and joy for you all.
Angel of God, my guardian dear, to whom God's love commits me here, ever this day (or night) be at my side, to light, to guard, to rule and guide. Amen
Happy Christmas,
Fr. Paddy